CV-Shop Recruitment Process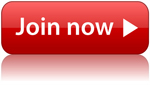 We are currently recruiting dynamic and self-motivated people to join our team as freelance CV experts. If you have recruitment experience, are MREC or CIPD qualified and have a flair for writing, we would like to offer you a fantastic opportunity to join the team.
The recruitment process is simple; just complete our online application form. If you fulfil our selection criteria we will invite you to participate in a telephone interview. If your interview is successful, we will ask you to complete a trial assignment. This will be assessed by an external assessor. If the trial CV you write is deemed to be to an acceptable level and meets company standards we will send you your contractual documents by email, which you will need to sign and send back to us.
Start your recruitment process today and apply online now and we will contact you as soon as possible.