Why CV-Shop? First impressions count!
Make the right impact and land your dream job now with a custom CV from CV-Shop.
CV-Shop provides high quality CV writing services at an affordable price.  Services include; CV writing, CV review, CV editing and CV critique. Our CVs are professionally written, individually tailored by MREC / CIPD qualified, UK-based CV writing experts.
A CV that is professionally written has a major impact on recruiters' first impressions of you as a potential candidate. We're here to help you. Only CV-Shop gives you all this: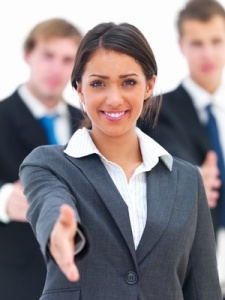 A full, professionally written CV from just £49.99
100% money-back satisfaction guaranteed
CVs and letters for every requirement
Written by MREC / CIPD qualified CV experts
1 month free amendment service
20 minute response time during office opening hours
Daily customer support 7 days a week, 365 days a year (8am-11pm Monday-Friday and 10am-6pm Saturday and Sunday).
Completely original and no resale guaranteed
The global credit crisis has left up to 100 people chasing every job vacancy.  This year, two thirds of all new graduates in the UK will leave university without a job to go to. Predicted record job losses due to government spending cuts mean that unemployment is set to smash the 3 million-barrier.
In such a competitive environment employers can afford to be extremely selective. Only those applicants with outstanding CVs will have any chance of securing a job interview. 
Writing a CV that will get you noticed isn't easy
When you apply for a job your CV will inevitably be competing with many others. If recruiters don't immediately see the right information, impeccably presented, your CV will be discarded. Sadly, the vast majority of CVs do not even survive an initial 30-second scan.  Brutal but true. 
Whether or not you are invited for an interview will be based entirely on this decision.
Recruiters are looking for very specific keywords in your CV.  Unless you are experienced in recruitment or have insider industry knowledge, it is highly unlikely that you will be able to second-guess exactly what it is they are looking for.  It isn't always obvious!  
So how do you get your CV to the top of the pile?
The easy answer is to allow CV-Shop to write it for you. 
Your CV will be professionally written by a UK-based MREC / CIPD qualified CV writing expert who has in-depth knowledge of your sector. They are among the best CV writing specialists in the industry and have many years of recruitment experience. They know exactly what information to include, what to emphasise and, just as importantly, what to leave out. They will also present your CV in a contemporary cutting-edge format so that it will look completely up to date and have maximum visual impact. See 'before and after' examples of our work.
Whether you need a completely new bespoke CV, a previous CV edited or updated, CV critiqued and edited or an existing CV reviewed and critiqued, we are here to help you.
Your CV should be as individual as you are
We take your skills and experience and present them with maximum effect. Whether you're applying for your dream job, approaching recruiters for the first time or taking the first steps towards a change of career, you can rely on CV-Shop to provide you with the perfect CV tailored to your exact requirements.
One month free amendment service
To ensure that you get exactly what you have asked us to produce for you, we have a one month free CV amendment service. If for any reason there are any changes that you would like to be made, just contact us within one month and we will happily make any revisions that you require – fast!
100% money-back satisfaction guaranteed
We are passionate in our belief that the CVs we produce are of the highest quality available anywhere and represent unmatched value for money. Read what our clients say. Unlike many other CV providers, who offer an inferior (and more expensive) product which is often outsourced offshore to non-UK writers, our CV writing experts are all UK-based native speakers and are MREC / CIPD qualified.  
In fact we are so confident in the quality of our CVs that we offer a 100% money-back satisfaction guarantee. This means that if for any reason whatsoever you are not 100% satisfied with your CV, we will rewrite it at our expense until we have got it right. If you still aren't happy, we will refund your money in full. No quibbles. It's as simple as that.
Why wait? You could have your new high-impact, custom-written CV in as little as 24 hours. Let's get started. Order your bespoke high-impact CV now!